Welcome to
It is 00:35 Sunday, November 28, 2021 UTC and this Wiki has 688 articles.
About this wiki | New pages | Popular pages | Categories | Wiki tutorial | Help pages
Featured article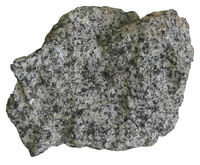 Diorite is a grey to dark grey intermediate intrusive igneous rock composed principally of plagioclase feldspar (typically andesine), biotite, hornblende, and/or pyroxene. It may contain small amounts of quartz, microcline and olivine. Zircon, apatite, sphene, magnetite,

ilmenite

and

sulfides

occur as accessory minerals...
News
Blog
Granpa
•
Mineral assemblages of common igneous rocks and their relation to the interior structure of the Earth  
Type
Structure
Density
Bowen's series
Type
Water
Ocean
1.0
1.0
0
0.0606  
6371
0
3.688  
1.0  
Pelagic
Amorphous
Silica
(SiO2)
Diatomite…
Organisations
Organisations dedicated to various fields of Geology
Community
Science Fair

Community
We're a collaborative community wiki that anyone, including you, can build and expand. Wikis like this one depend on readers getting involved and adding content. Click the "ADD NEW PAGE" or "EDIT" button at the top of any page to get started!
Help build this community!
You can also be part of the larger Fandom family of communities. Visit Fandom's Community Central!